Curious Thinker Media provides web development, digital media and hosting services to community oriented small businesses.
Mission
To uplift and empower those whose work improves lives.
Click here for more information about specific services offered.
Values
The importance of curiosity as a tool for creativity & personal growth
Creating an impactful and positive change in society
Diversity & inclusion of all people
The validity of all value streams
About Kassidy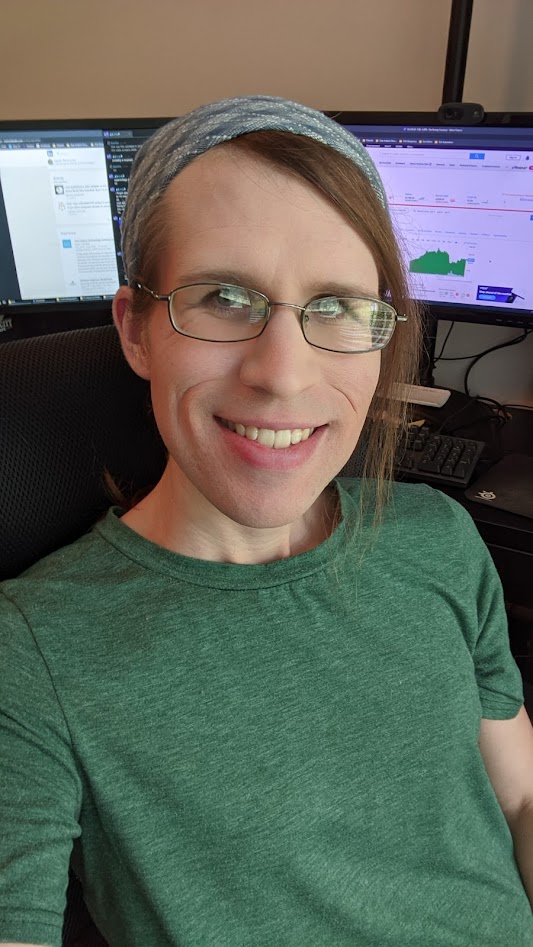 Kassidy Hall is the founder of Curious Thinker Media. She is an autistic trans woman with ADHD and her natural curiosity means she loves exploring/learning new things. Being neurodivergent certainly has its challenges, but she is able to see connections and patterns across multiple disciplines. She believes in the importance of curiosity as a way of maintaining an openness to change and growth.
As a result of her curiosity, Kassidy has had a successful career in Information Technology spanning almost 10 years. She has performed scientific research for computational simulations of biological systems and has written on non-fiction topics including STEM, psychology, mythology, history and the humanities/arts. Kassidy has also written several short science fiction stories/screenplays.
She also runs TechnoDivergent, where she shares her intersectional perspectives on trans issues, neurodivergence, the tech industry and Financial Independence.